2016 D1 GRAND PRIX SERIES
Vehicle name:
RE雨宮 GruppeM [RX-7] 3ROTOR TURBO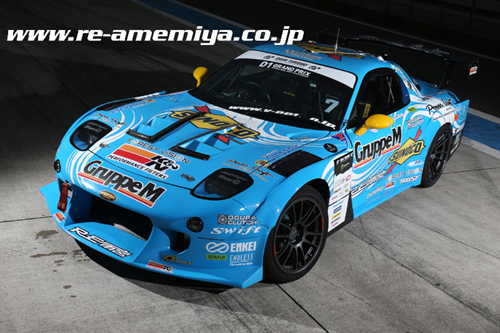 Driver:松井有紀夫
Team Ranking 8位
Tanso Ranking 14位
Drivers Ranking 15位
Rd1 ODAIBA SPECIAL COURSE 予選敗退
Rd7 ODAIBA SPECIAL COURSE 単走決勝22位 敗退
※ 上記文章をクリックで詳細画面にでます。
Click on the above sentence to go to the detail screen.

※ 下記年号で年のD1 DATAにとびます。
In the following year issue,it will jump to D1 data of the year.
---
Copyright(C)2016 RE Amemiya Corporation. All rights reserved.